Desktop

Besides Conky in the bottom right corner all you are actually seeing is just the picture I have on my desktop currently.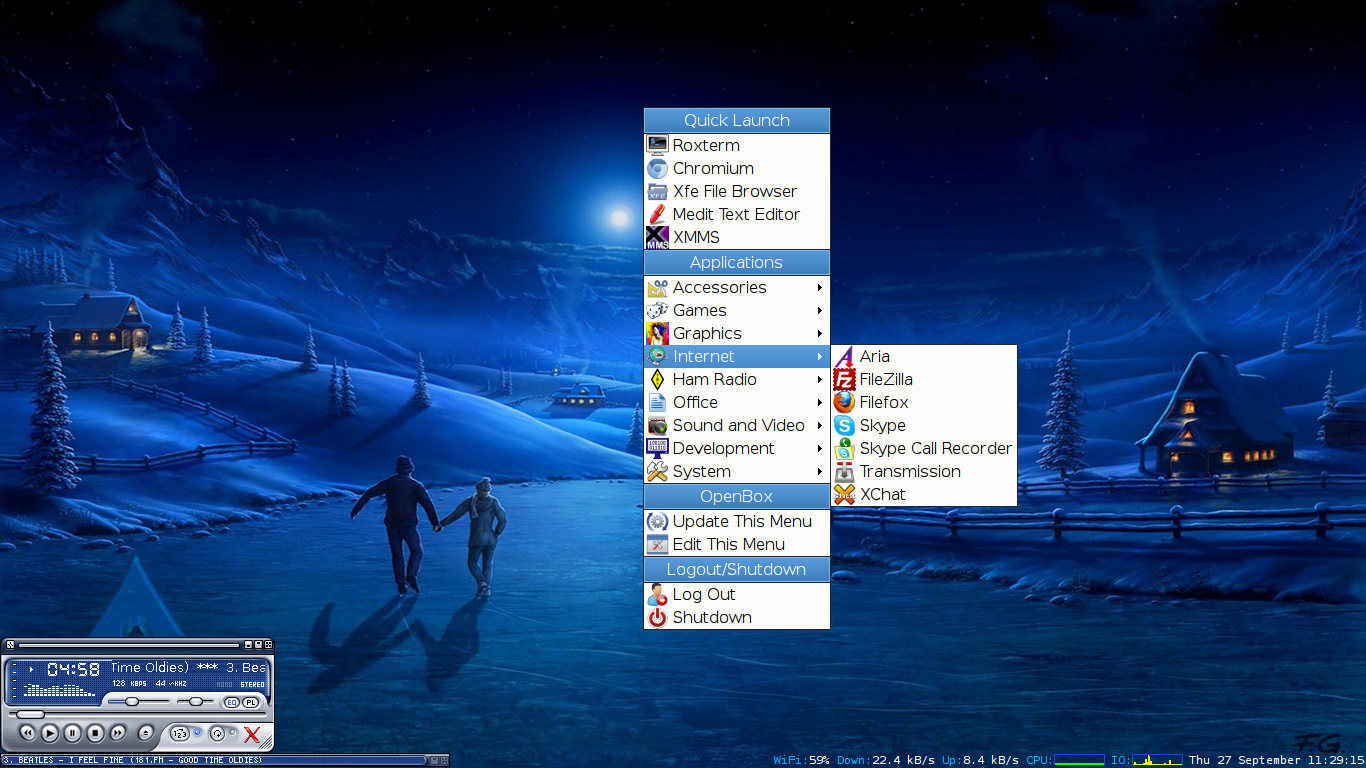 I normally have XMMS in the bottom left corner playing internet radio stations.
For those that do not know, the main menu to access applications etc. is available by right clicking anywhere on the desktop.
I have made the top 5 items on the menu are like a quick launch by not having them on a sub menu, these are applications that I use the most and so are within quick reach.

Below that are general menus covering various categories. I also have an item to enable me to edit the menu if required.
Then finally at the bottom are two entries for logout and shut down.